The Saga Continues
PROJECT OVERVIEW
Bard's Tale IV: Barrows Deep was the long-awaited dungeon-crawling sequel to the Bard's Tale trilogy. The game was Kickstarted by inXile Entertainment, raising over 1.5 million dollars. With dozens of stretch goals unlocked and 33 thousand backers to deliver promises to, the studio knew they would need as much help as they could get.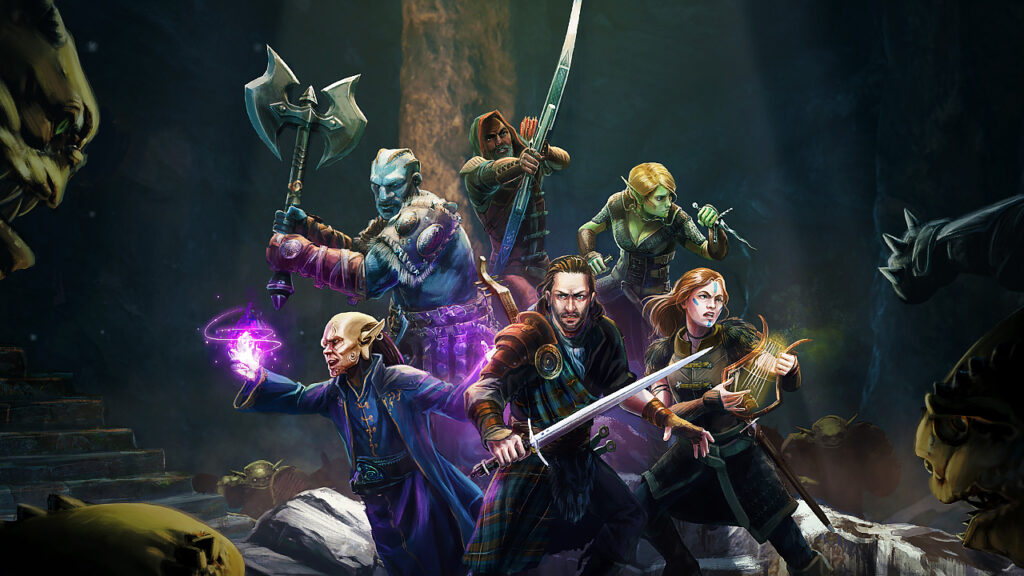 Puny Human was called upon to help build the game while inXile's developers finished up their existing projects. Initially courted for creating a six-month prototype, Puny Human was the first developer to work on this sequel to the 1980s party-based RPGs.
Bard's Tale IV was an extensive project that took over 4 years to complete. The game features over 40 hours of narrative gameplay in a dynamic world full of puzzles, riddles, traps and combat encounters.
Additionally, Bard's Tale IV allows the player to choose from 21 different playable character permutations and interact with more than 350 fully voiced non-playable characters.
EXECUTING THE VISION
inXile Entertainment had a robust world of lore and concept art to serve as a solid foundation for development. However, there was significant pre-production work to be completed in the days after the Kickstarter finale.
Puny Human collaborated with inXile Entertainment to complete pre-production and transition the project into full development. Creating a development groundwork was necessary to formulate schedules with accurate estimates of the final project's scope. Core gameplay mechanics and quest structures had to be finalized. Characters and environments had to be prototyped.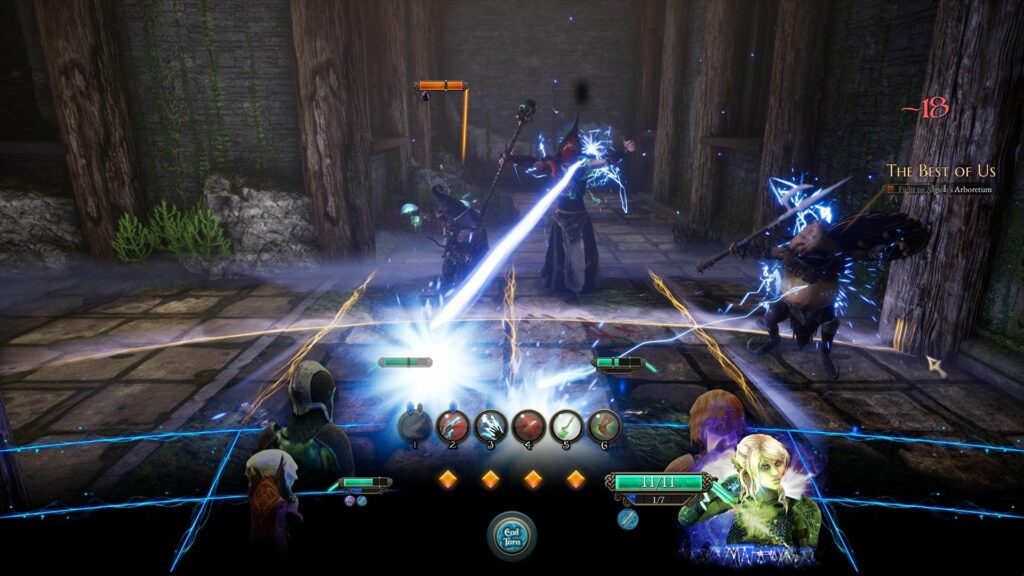 The teams worked relentlessly to flesh out all of the gameplay aspects so development could begin. Puny Human was able to design a workable combat system which ended up being fairly advanced. Combat was based on a grid system that allowed for various combat stances and character combinations but also included a mana management system, charge-up attacks, counter-attacks and more.
Work continued for a number of years, as the branching narrative stories were completed, character progression systems were finalized and the world began to come into form.
The team helped launch playable Alpha and Beta versions of the game to Kickstarter backers, iterating on feedback from players. Puny Human continued to work on the project after the game's release helping with updates, optimizations and new features and help port the game to additional platforms.
The project took nearly every member of the team to finish, with almost all of its artists and engineers allocated toward the project. Puny Human was involved in a wide variety of development activities, including creating art assets, designing interactive puzzles, implementing user-interface features and building combat systems.
Puny Human's engineers were responsible for much of the game's programming, optimization, creating a build pipeline and the Xbox One port. In addition, the team's artists created a breadth of beautiful art, including many of the game's puzzle weapons and items, environmental models, concept art and marketing art.
CHALLENGES
The scope and scale of Bard's Tale IV made it a fun challenge for Puny Human. The team was excited at the opportunity to be involved in so many aspects of the iconic series. It was also the first time Puny Human had to handle multiple service projects at the same time. As Puny Human wrapped up other projects, team members were slowly shifted on to Bard's Tale IV to keep up with the busy schedule.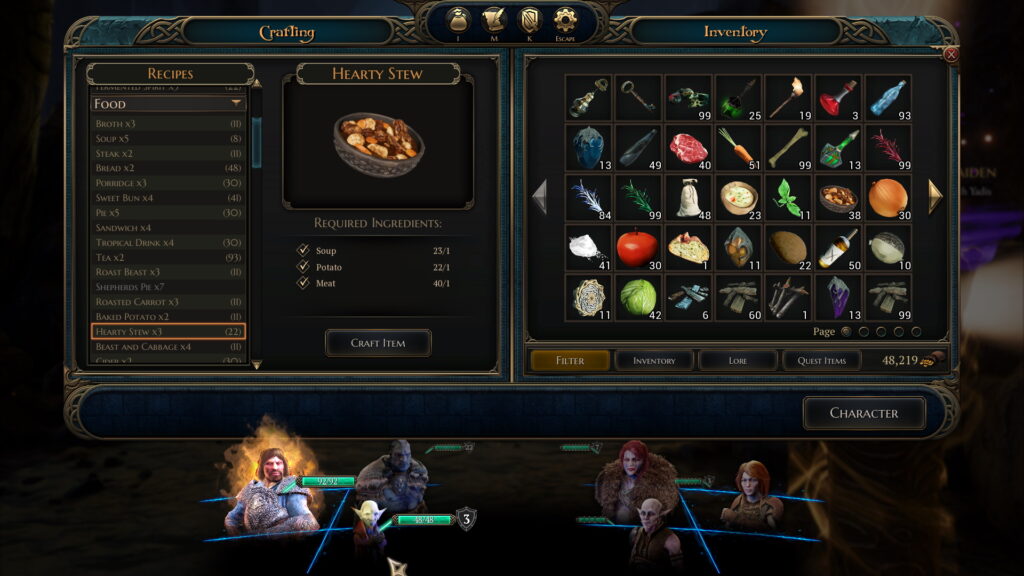 The Kickstarter aspect created additional pressure to finish the game as fast as possible as backers expectations were high. inXile Entertainment tried to keep a strict update schedule, providing backers with as much visible content as possible to keep up assurances that progress was being made.
This meant Puny Human had to frequently create rapid vertical slices to show players in-engine gameplay, resulting in long hours typical for a project of this size. Many of the stretch goals required significant work, including an enhanced CNPC system, crafting mechanics, additional dungeons and DLC content.
Working on a project with significant heritage was also new for the Puny Human team. The team had to balance development decisions, ensuring enough historic features tied to the game's legacy, while making it modern and appealing to new players.
It was important to inXile Entertainment that fans felt involved in the development process. However, during production, the team found themselves on the other end of numerous contradictory design ideas from the community. While making changes to the gameplay of a high-profile intellectual property, it is inevitable a certain percentage of fans will be disappointed.
Additionally, these outcomes feel magnified when developing for a crowdfunded project. Ultimately, Puny Human relied on inXile Entertainment's experience to balance out all the competing demands to create the best game possible.
OUTCOME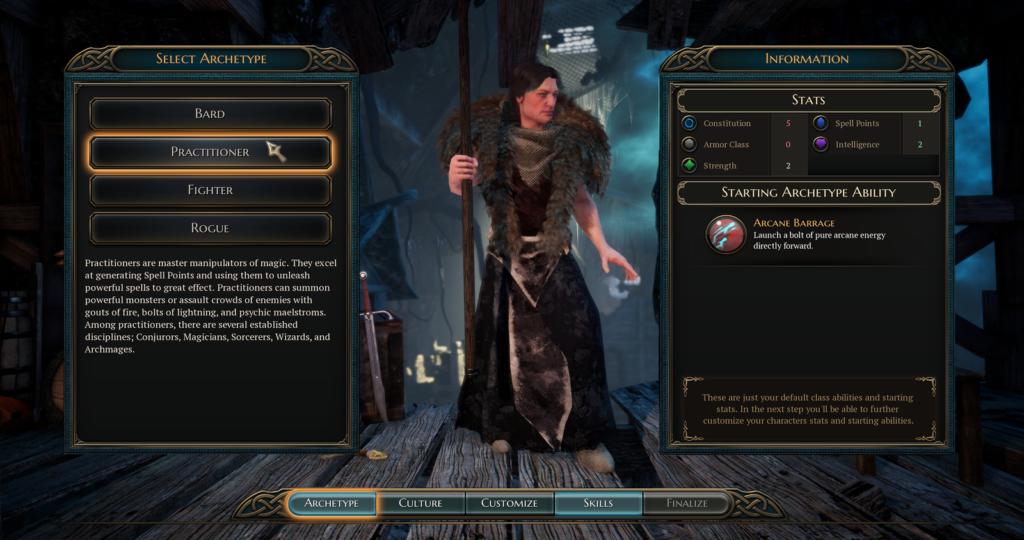 Bard's Tale IV was not only met with critical and financial success. It was praised for having an informative and well-updated Kickstarter campaign, especially for a complicated and large-scope project.
Puny Human contributed extensively to the game's design and development. In addition, they provided inXile Entertainment in-depth documentation and visuals to use in various Kickstarter updates, helping maintain audience support.
Bard's Tale IV was released on September 18, 2018 for Windows with a Director's Cut version of the game being released a year later for PlayStation 4, Xbox One, macOS, and Linux.
---
CHECK OUT MORE CASE STUDIES