Puny Human through the years
From 2005 to before founding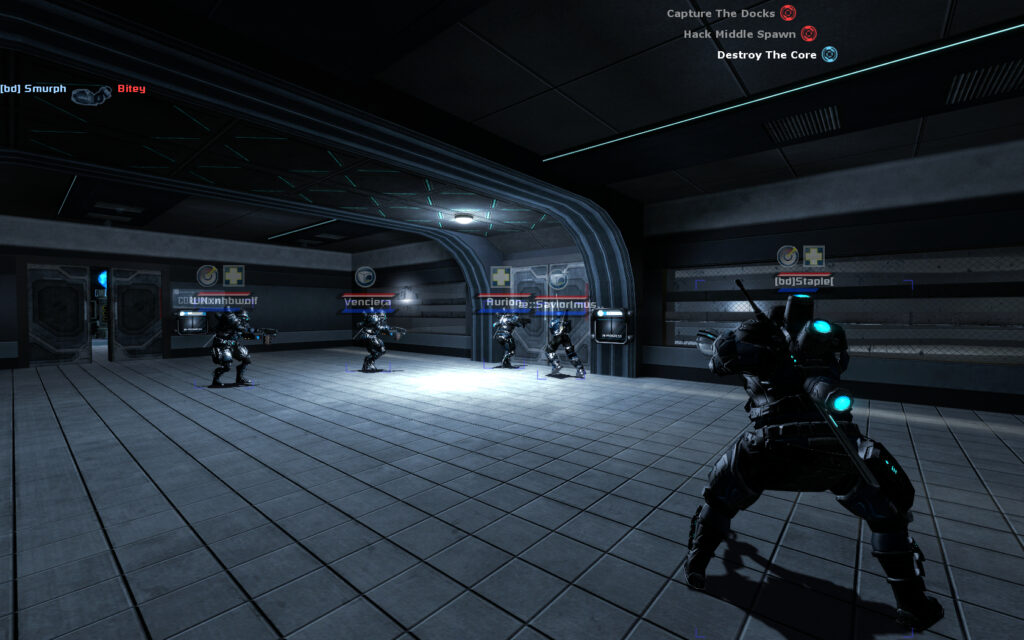 On September 10, 2005, two groups of developers released a demo for the first total-conversion modification for Half-Life 2. Hailed by fans and critics alike, Dystopia is a multiplayer first-person shooter in a cyberpunk setting featuring dual-world gameplay and objective-driven matches.
The groups, unified under the name 'Team Dystopia,' had come from various career backgrounds. Together, they rallied behind their love of video games and the high profile free modification, Quake 3 Fortress. After release, the Dystopia fanbase enjoyed sustained growth, routine game updates and community events.
During the next two years, the team grew to include long-time junior developers and advocates. Ultimately culminating in a full release on February 23, 2007, the modification continued to garner sustained success and acclaim. After releasing an update to the modification a month later, the senior developers decided to depart the team, for other excellent opportunities. The remaining junior developers, now possessing more experience and skill, proceeded to reorganize Team Dystopia.
Puny Human is formed
On August 28th, 2007, with the goal of creating additional exciting and fresh experiences, Puny Human was formed.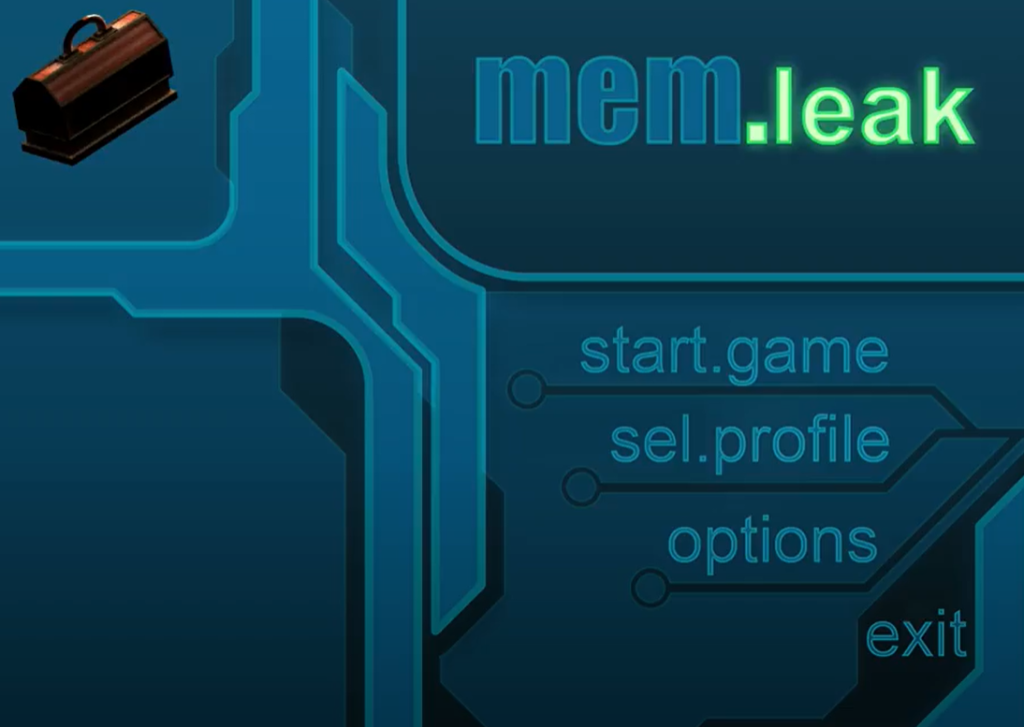 Initially going through numerous ideas for a name, the name was chosen due to the developers, working in and hailing from careers outside of the games industry. Humbly creating unique experiences from modest beginnings, the idea of a puny group of friends, disrupting the game development community felt (and still feels) appropriate.
During the next two years, the team released regular large updates to Dystopia. However, behind the scenes, efforts were undertaken to learn outside of the confines of Dystopia development and grow into better developers. Numerous game ideas were put forward, and substantial time spent on never-released titles like "Professor Von Voltstein's Capacitor Conundrum" and "mem.leak."
Working on these titles allowed the team to practice the act of forming a game's design and vision, and building a strong team around it. Throughout this time, the developers began to understand the effort they had in front of them. While fear of the unknown and impostor syndrome set-in, it was overshadowed by an electricity and excitement for the possibilities that lie ahead.
A fruitful joining
At the beginning of 2009, Puny Human started conversations with a group of developers working on a modification called Berimbau. While at the time, Puny Human was comprised primarily of level designers and artists, the other team, called Ninja Workshop, possessed numerous and opposite talents.
Over the course of two months, both teams agreed that the future best for Berimbau would be for Puny Human to acquire the team and title. On March 21, 2009, Puny Human formerly acquired Ninja Workshop, it's title and it's fantastic developers.